Myopia: A Lockdown Journal
I was asked, "Why are your pictures are square, and in black and white?" "They seem so constrained and myopic." … And that! Is the very reason why.
I am on a second floor, on the end of a building. The from the windows is less constrained, myopic, if you like, than it is for others. For this I count myself lucky, even though there are bars on almost all of the windows.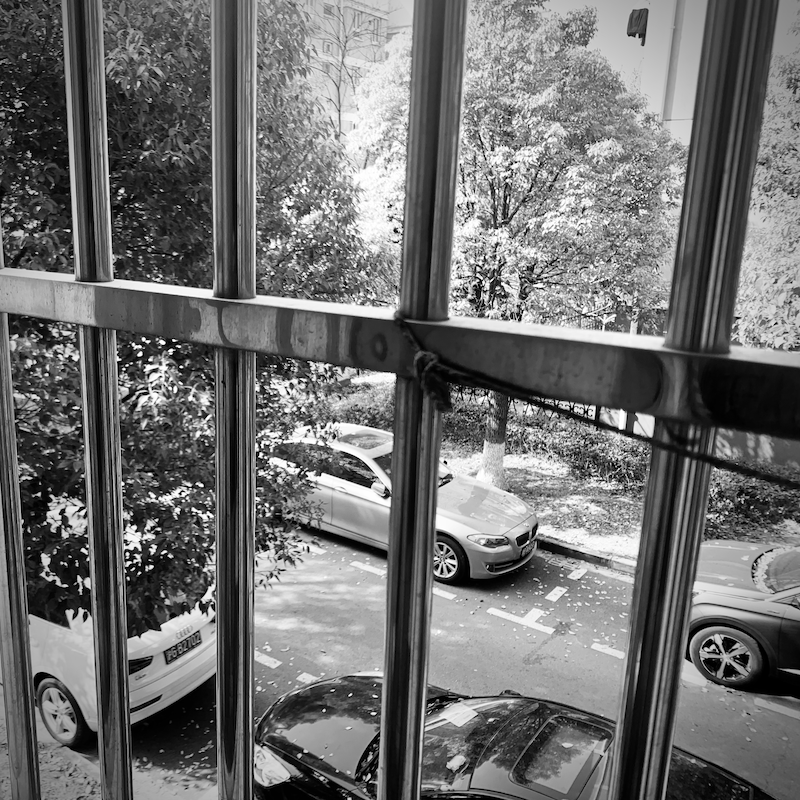 Lockdown feels constrained, restricted, limited. I use the square frame, and b&w, to reflect that feeling. Yet, I also hope to convey that there is a sense, somewhere between anxiety and depression, of hope. Thus, I have decided to document this quarantine lockdown, and record some observations, in this photographic manner, for however long the lockdown lasts.
Today is a hopeful day, for they will let us out again, even if it is just, to stab us in the nose.