March. 8th. 2022 – Lockdown!
Meilingyuan is under lockdown! I was on the Metro and the message came through that all residents needed to return immediately – there's been a confirmed COVID-19 contact in the compound.
As I approached the street, the Delicious Bakery was being swabbed down – the alleged "Close Contact" had been to the bakery earlier that day.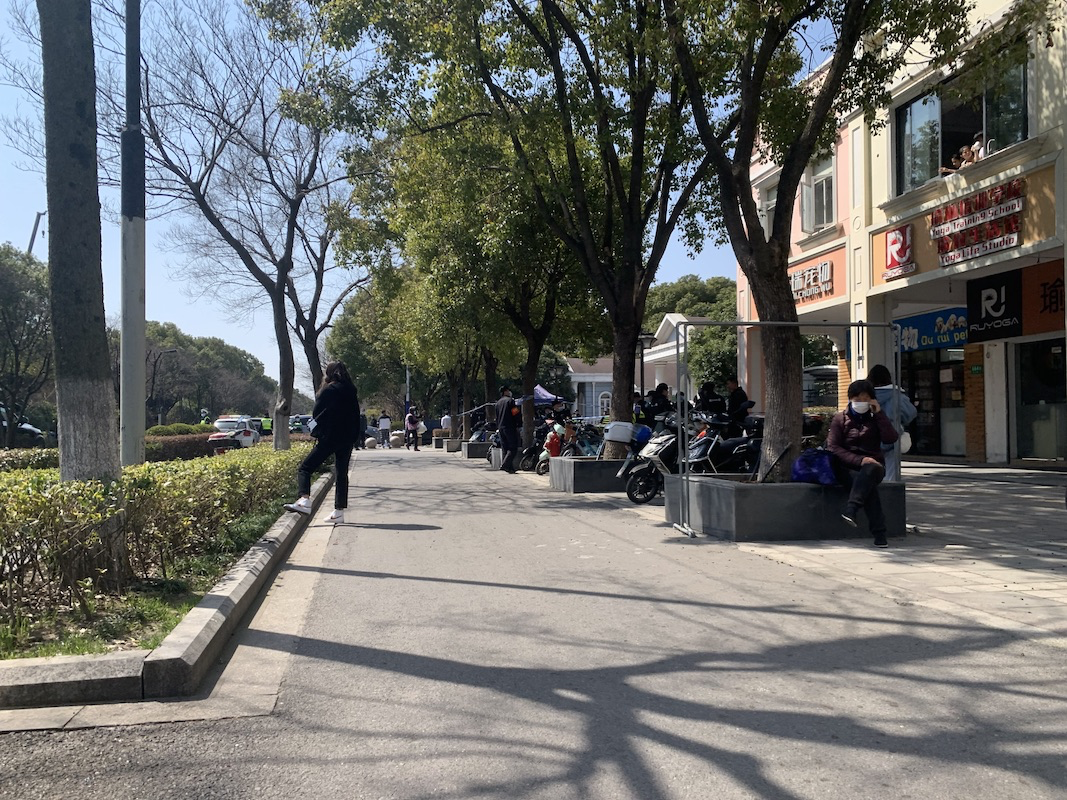 Police are at the South Gate, it is pandemonium. I don't know what to do, go inside? stay out? I pace back and forth past the gate and make a decision: I'm going in.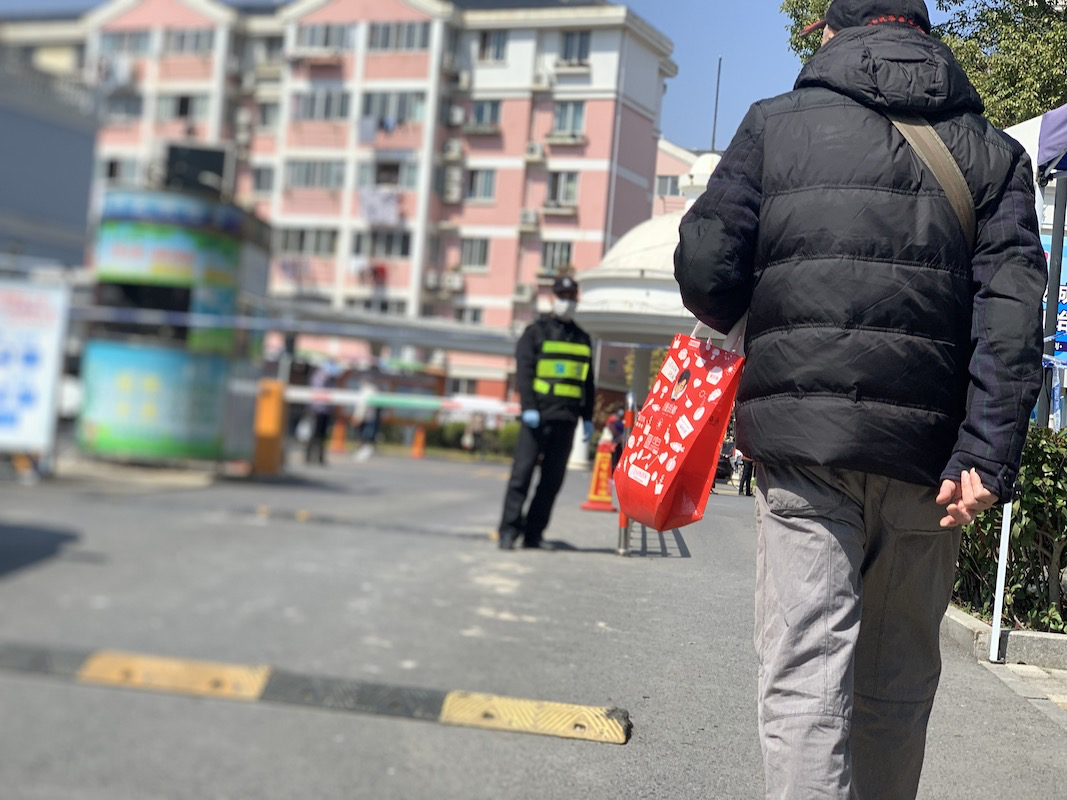 Nucleic Acid Testing ala Compound. The white suits said take your id, go get a test. The line was two hours long. A different, and slower procedure was required to register my sample bottle. The nose pick would not go in – flare the nostrils, easy peasy. My first time ever. I've never had such a test in over two years.