Day Forty Five of Lockdown
45 days…six weeks… one and a half months… half a season… 1/8 of a year… Interesting how one's perspective changes, depending on how we measure the time… but I digress.
Today, outside the window deliveries come again; This time eggs, that people have ordered; The volunteers take the eggs from the cart to the door, and discuss where the delivery has to go;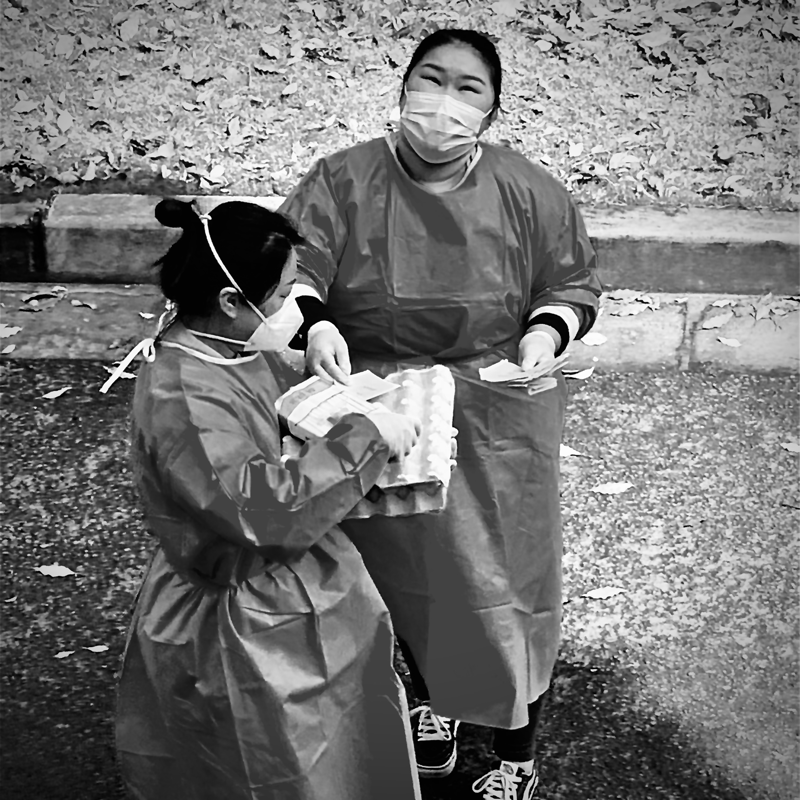 I'm tired, I take a moment in the sun to read a book and have a foot bath; But there is also a laundry to do; In the afternoon the call comes again to go down for testing;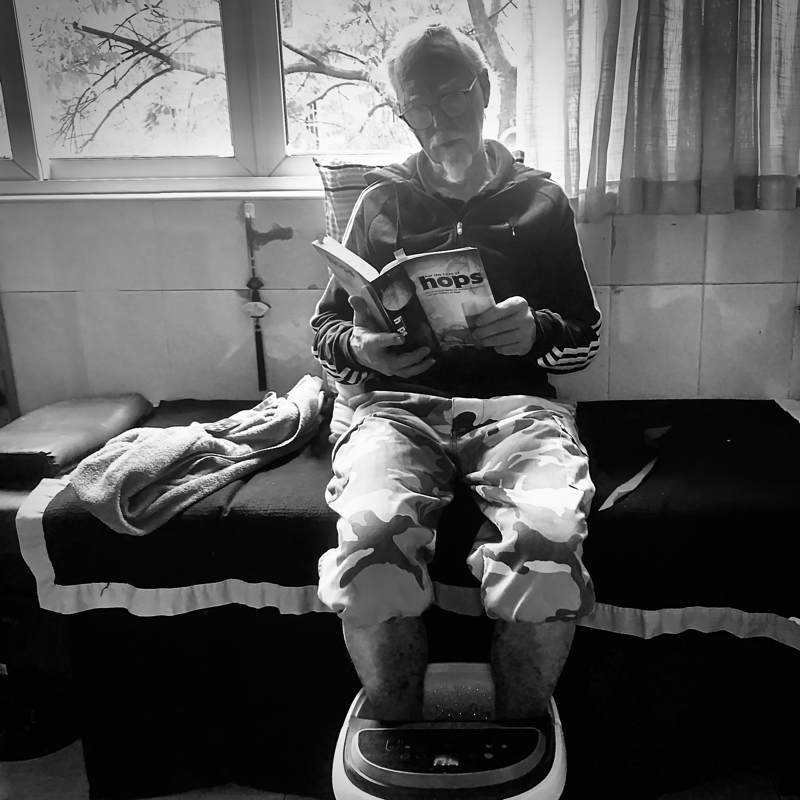 As I wait in line, another blue-suit volunteer comes riding along spraying the air, and I guess, the ground – to disinfect what… Dirt? I make my way back around the building back to my apartment but the call to wander a bit further, is too great to resist, for some; Dinner tonight, chicken wings.