Day Eighty Five of Lockdown
Today is supposed to be our last day in Lockdown. From midnight tonight, we should be unlocked fully… with an exception. Yesterday, I thought my pictures would be the last of the volunteers but we are PCR testing again today… just for luck.
The residents gather to lineup for testing; the voluntary medical staff man the table; additional support volunteers monitor the crowd;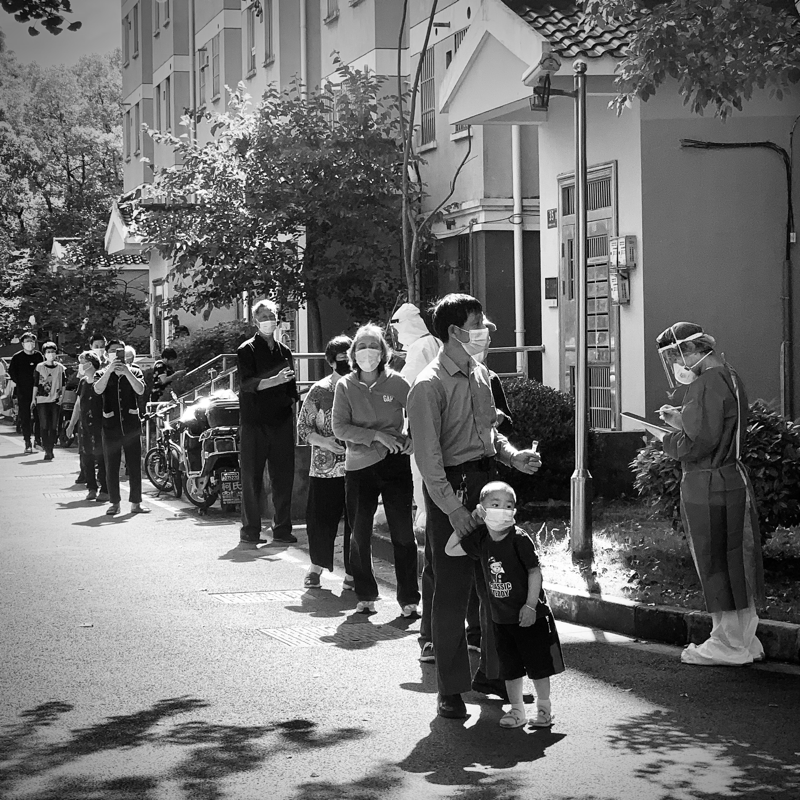 At another mobile testing Station the volunteers supervise residents; as I wander around the compound I come across the garbageman sorting out cardboard; at the south gate the volunteers gather to take a final group photo;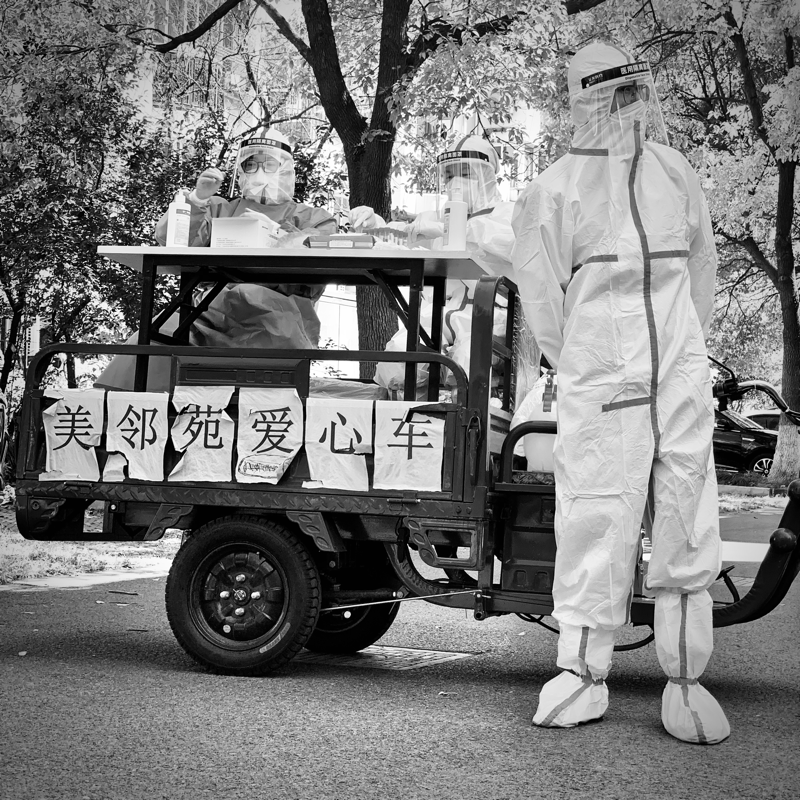 At this stage there are still deliveries being received at the gate; in this aftermath, the old tents at the East Plaza stand forlorn and trashed by the weather; but… the Community Centre stands proud in the bright sunlight.