Worldwide Pinhole Photography Day, 2013
Worldwide Pinhole Photography Day is almost upon us. 28th of April IS the Day! Time passes quickly and today I was reading a Facebook posting which had the wrong day. Today's date: April 8. I panicked! I'ts night time, what can I shoot? I looked at our Grandmother Clock and slowly the seeds on an idea emerged. There was still time, I could still get a shot off tonight. This is what I created: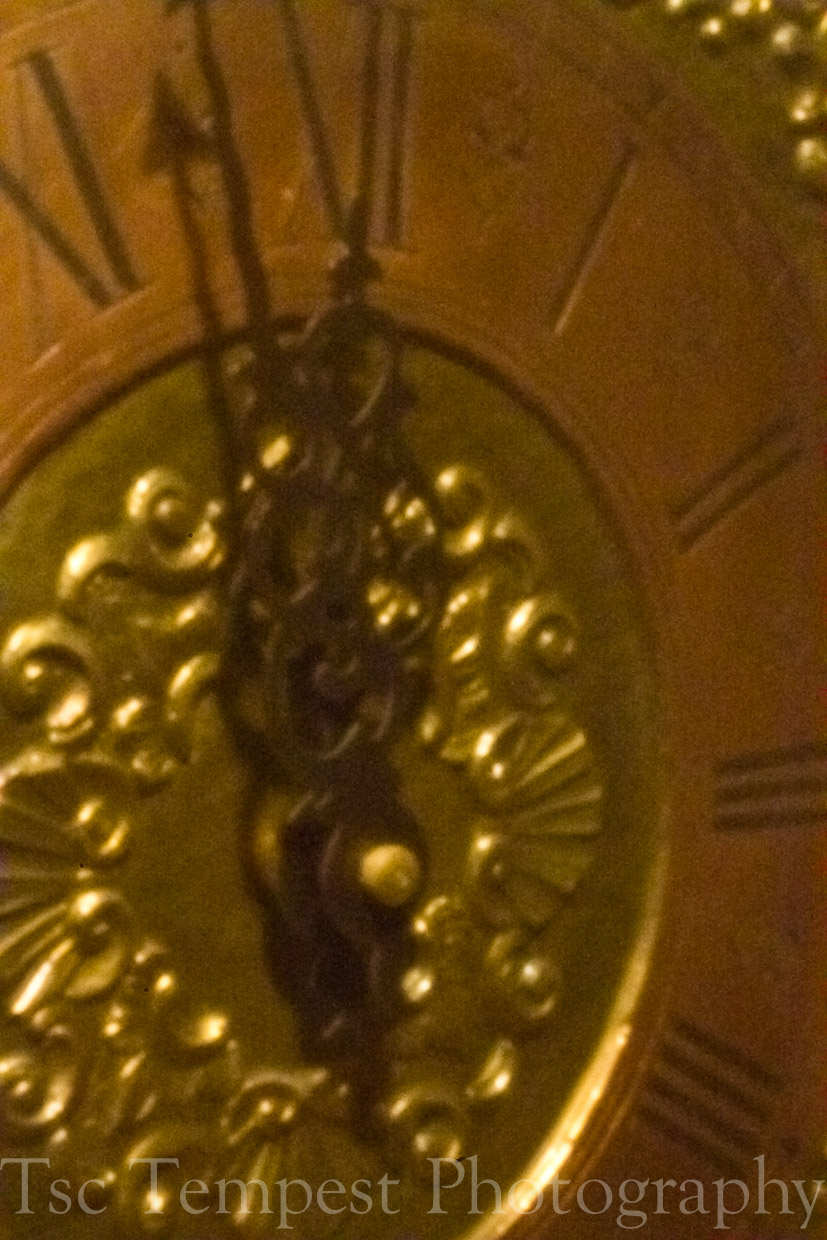 It's top lit from the front left with a single halogen desk lamp and the rest of the room is in total darkness and a cover over my screen – I was getting some annoying reflections from the screen. Camera-Pinhole details: Canon EOS 7D, 0.2/40mm f/200 BCPH 30 sec. ISO 12800.
Hope you like it, and remember, relax, there is still time until Worldwide Pinhole Photography Day 2013.
For today, that's what's in my,
Line of Sight.