This Week In Photography – Normal Lens FOV Estimation
We all pick up and/or develop little tips and tricks that help us to visualize image creation.
Occasionally, I go on photography walks with people who have joined The New Hanoian Photography Group. On these walks, I usually prefer to use a Canon EF 35mm f/2.0 lens on my Canon EOS 7D. This gives me roughly the equivalent of a 55mm lens on 35mm film.
Back when I used to own an old Asahi-Pentax SP500, my favorite lens was a Super Takumar 1:2/55 Prime. So the look and feel is very familiar to me, like an old friend, and I think it is not so intimidating, when doing street photography.
One tip I discovered for myself on that day was to hold my hand near my eye and peer with one eye through the gap made by spreading my index and middle fingers apart.
Portrait View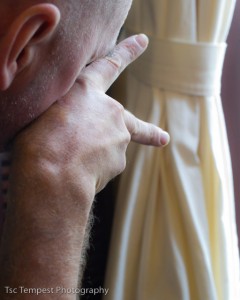 Landscape View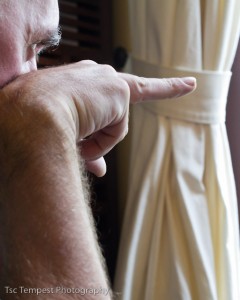 This gave me a very good approximation of what would be captured by my camera when using a normal lens.
Now, you might be justified in saying, "So what? Why not just look through the viewfinder and you'll get the same thing?"
But, therein lurks the danger of only looking at the world only through the narrow vista offered by the camera's lens, rather than seeing the whole world, direct on, in periphery, and in full context.
The second reason this works well is when doing alternative photography. Now, I like to do digital pinhole photography from time to time, and my particular body cap pinhole is rated at around 43mm, f/94 on an APS-C sensor.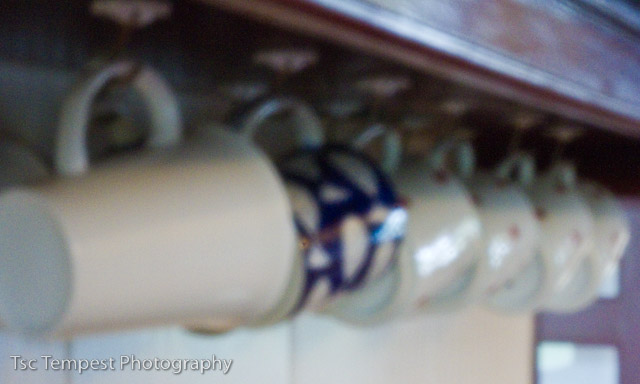 Cups: Canon EOS 7D, Body Cap Pinhole 43mm f/94; ISO 3200
This approximates the same coverage as my Canon EF 35mm f/2.0 lens.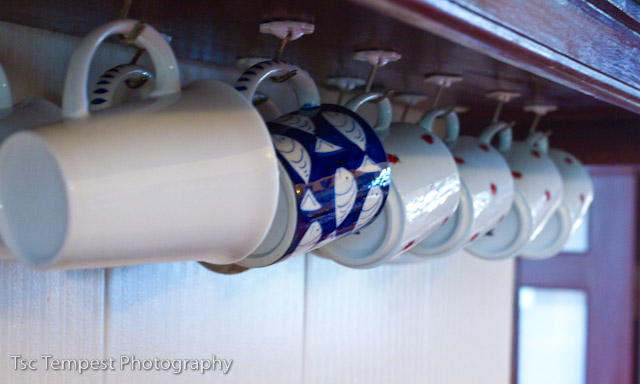 Cups: Canon EOS 7D, EF 35mm f/2.0 @ f/5.6, ISO 1000.

However, except on very bright days, it is almost impossible to compose a shot by looking through a dSLR camera's viewfinder. So what to do when you don't have a 40mm or 45mm hot-shoe viewfinder?
Fingers work well!
For today, that's what's in my
Line of Sight