Stone Lion project
Rummaging through some old documents and found the image shown below. It is a photo of a poster arrangement I had on my office wall while working in Changsha, Hunan Province, China in early 2001.
I was working on an Exhibition Idea that counterpointed various different Stone Lion pairs, a) for comparison of changes in Sculpture Style, and b) as a kind of "lonely Hearts" Project where each lion would have a caption from a well known Asian Dating Site and the viewer had to then match up the right pairs, as an interactive activity. This mockup used standard, snapshot sized images.
Unfortunately, the Exhibition never saw the light of day, (…although, some of the pictures did make into an unrelated group exhibition;) due to funding constraints and some somewhat local indifference, to the ubiquitous subject matter – another one of those project still to be completed, "some day." (…or God-forbid, stolen.)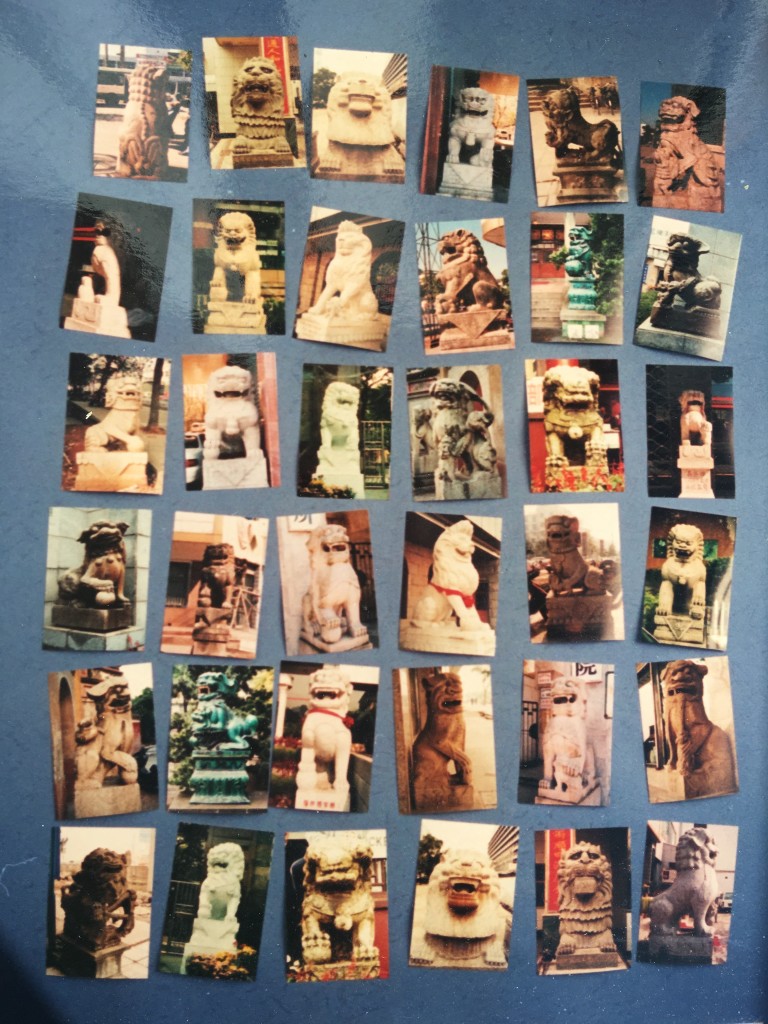 For today, that's what's in my
Line of Sight.